Experience wonderful golf moments
With loving attention to detail and care for perfect greens, the Golf Club Bad Ragaz offers a very special golfing ex-perience. Embedded within an impressive mountain panorama and being a member of Leading Golf, we are striving for perfection to make discerning guests feel completely at ease with us.
Since 2007 the 18-hole Championship Course is a member of the « Leading Golf Courses », a community for quali-tiy and value, and further joined the « World of Leading Golf » in 2018. These memberships confirm the culture and the corporate philosophy of the golf club: striving for perfection. The Golf Club Bad Ragaz ranks amongst the top courses in Switzerland.
The golf course is part of the Grand Resort Bad Ragaz, Europe's leading Wellbeing & Medical resort.
Imagefilm Golf Club Bad Ragaz
Play golf where the best of the world tee off!
Sergio Garcia, Henrik Stenson and co. in Bad Ragaz!
Following The Open championship at the Royal Troon Golf Club (Scotland), Switzerland played host to a previously unknown concentration of world-class golfers of the European and PGA Tours. Less than 20 hours after the British Open, 17 of the world's best golfers teed off at the Golf Club Bad Ragaz in Eastern Switzerland's Bad Ragaz spa resort.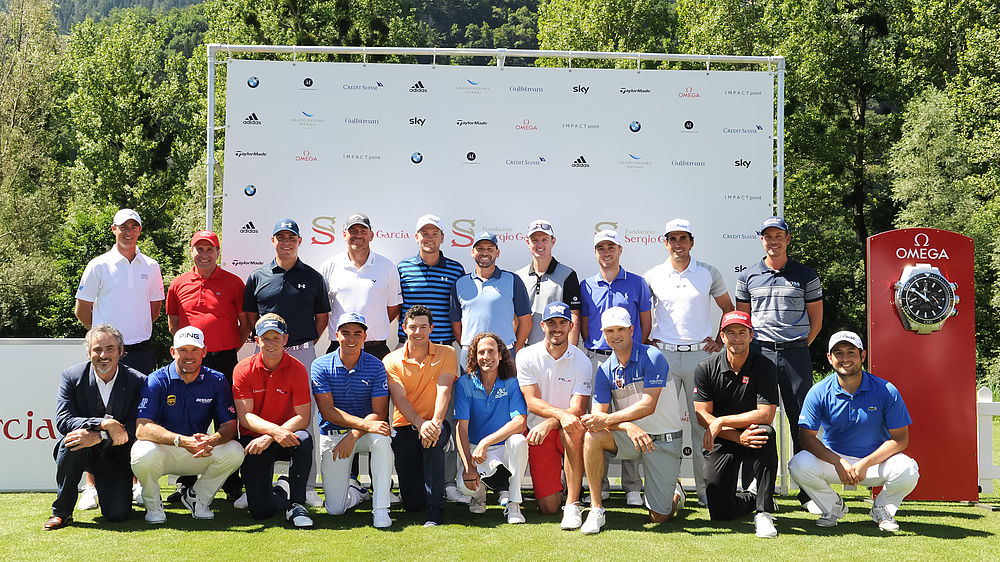 Golfen Sie, wo die Besten der Welt golfen!
Sergio Garcia, Henrik Stenson & Co. in Bad Ragaz!
Nach der Open Championship im Royal Troon Golf Club (Schottland) erlebte die Schweiz eine nie dagewesene Dichte an Weltklassegolfern der European und der PGA Tour. Weniger als 20 Stunden nach dem British Open teeten im Ostschweizer Kurort Bad Ragaz 17 der weltbesten Golfer auf dem Golf Club Bad Ragaz auf.
Auch 2017 geben sich internationale Profigolfer aus aller Welt auf unserem 18-Loch PGA Championship Course die Ehre. Während der drei Turniertage und an den beiden vorgängigen Pro-Ams können Sie die Weltklassespieler hautnah in Bad Ragaz bewundern.
2016 gewann Tim Thelen das 20. Swiss Seniors Open. Es ist dies der zweite Sieg des Amerikaners in Bad Ragaz, bereits 2012 hat er hier gewonnen. Der Schweizer André Bossert konnte seine gute Position nach zwei Tagen nicht nutzen; er fiel vom 3. in den 27. Rang zurück.